An interactive garden experience prototype
The purpose of this project was to create an interactive gardening experience that uses prototyped Augmented Reality components, as well as motion and micro interactive graphics to create a lively, pleasurable experience. 
All elements of this project end to end were done individually by me to demonstrate my knowledge of interaction design and principles of Augmented Reality
1. Figma
2. Lottiefiles
3. Adobe Illustrator
Gif and Microinteractions Design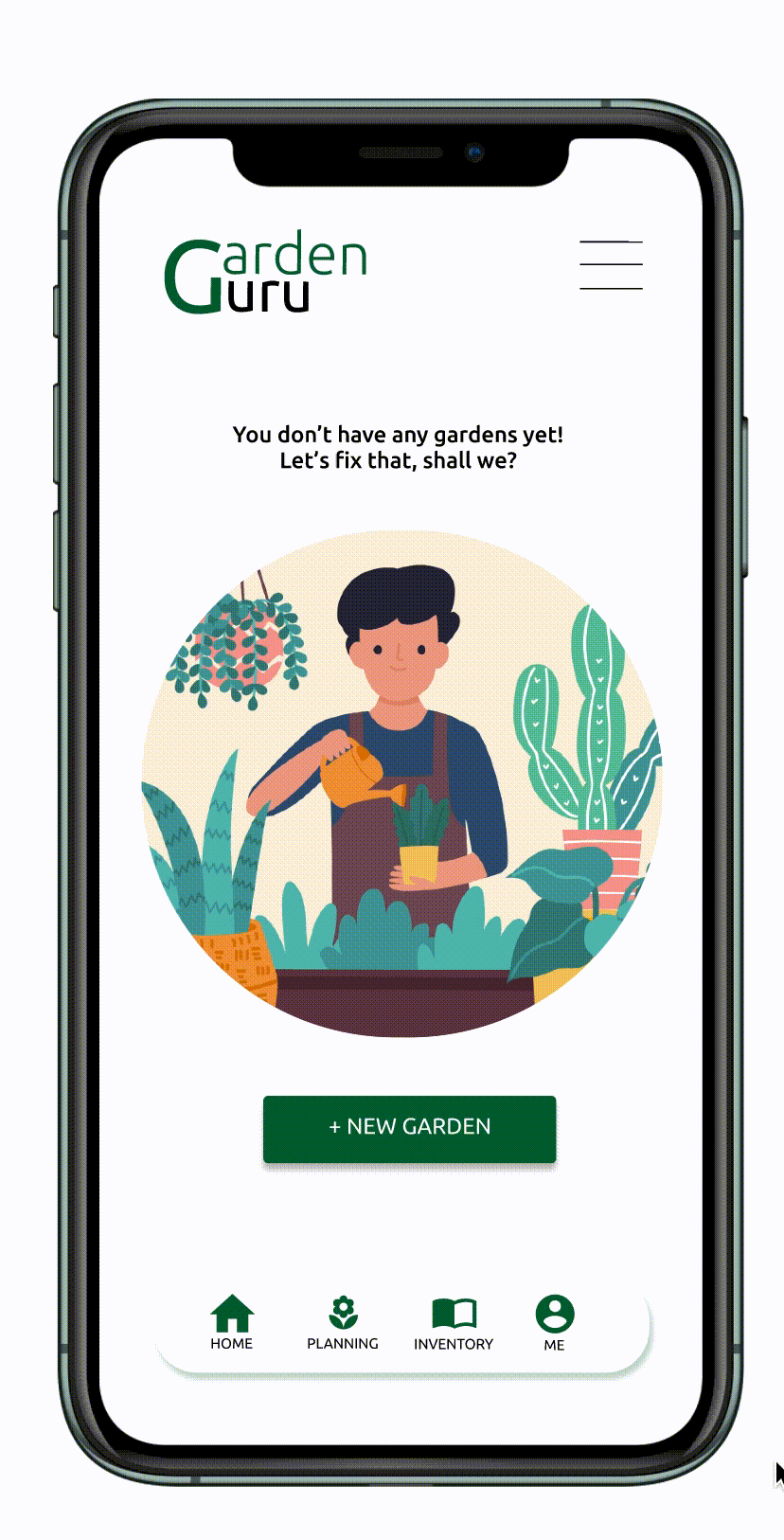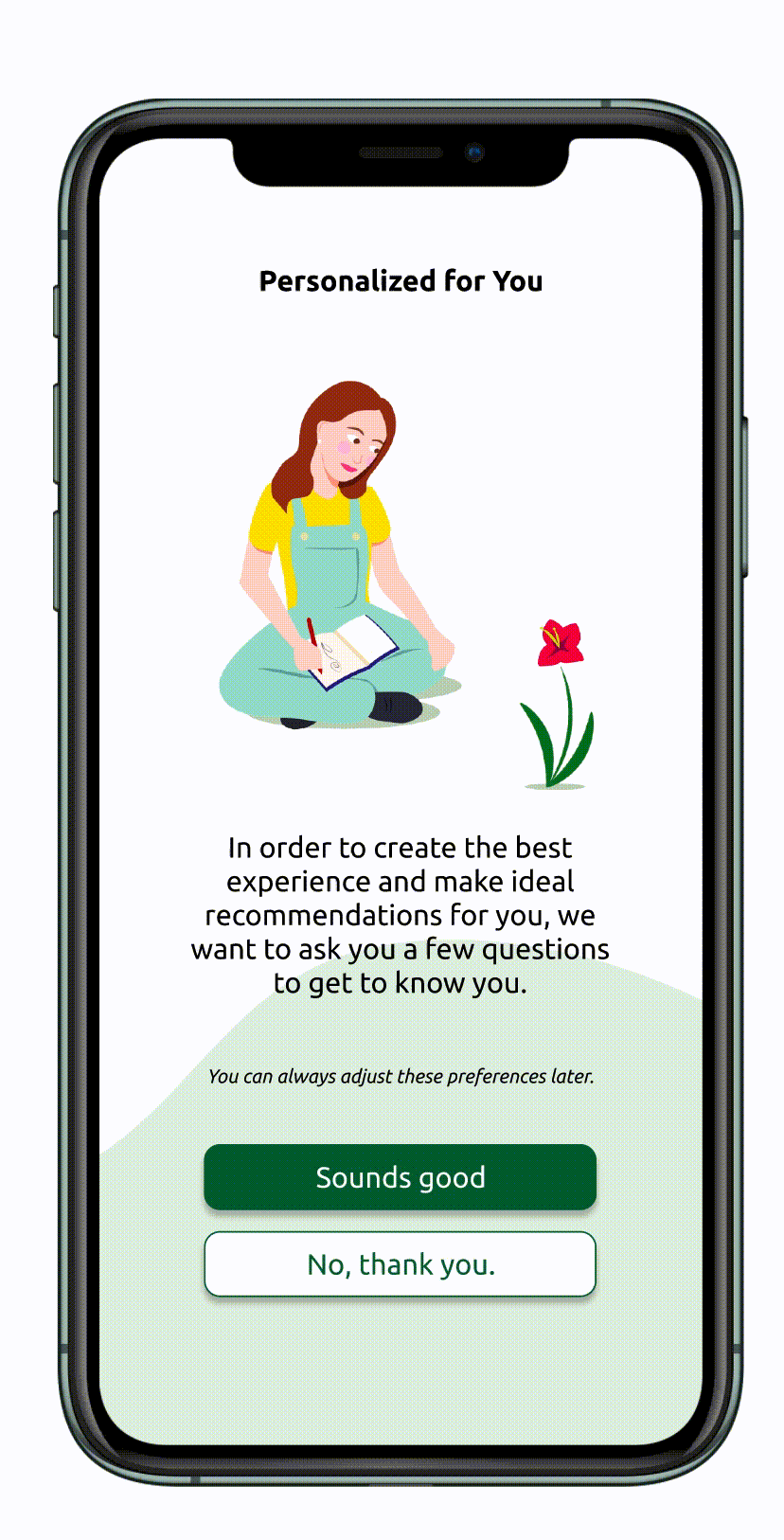 GIFs provided by Lottiefiles 
Feel free to explore GardenGuru using the embedded prototype preview below. 
Please note that not all buttons, flows and functionalities are prototyped.